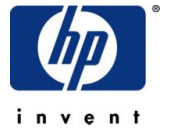 Just one day after
Apple
unveiled their first
iPad
commercial during the Academy Awards,
HP
is fighting back, releasing a few videos that show off the powerful features of the upcoming
Slate
tablet.
The Windows 7-based tablet was first shown off at the
CES
event earlier this year, and should be Apple's biggest rival when it is released.
"With this Slate product, you're getting a full Web browsing experience in the palm of your hand,"
says Phil McKinney, vice president and CTO for HP's personal systems group (PSG).
"No watered-down Internet, no sacrifices."
The Slate runs Flash no problem, unlike the iPad, which is looking like it will never have Flash support.