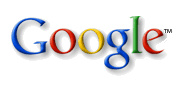 Google
has launched the
Apps Marketplace
today, an online store designed to give third-party developers a chance to sell their Web applications to the over 25 million users of Google Apps such as Gmail, Docs and more.
The apps will need to support an OpenID sign-on as well as OAuth-authorized access, and from there the apps can be made available. When installed, the apps will be integrated into the menu of Google Apps.
"With administrator approval, [third-party apps] may interact with calendar, email, document and/or contact data to increase productivity,"
adds Chris Vander Mey, senior product manager for Google Apps.
"Administrators can manage the applications from the familiar Google Apps control panel, and employees can open them from within Google Apps."
On the developer side, to gain access to the marketplace is a $100 fee, and then Google takes 20 percent of application revenue.
View the marketplace here:
http://www.google.com/enterprise/marketplace/home
View the first part of the launch video: