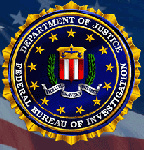 According to the latest data released by the
FBI's Internet Crime Complaint Center (IC3)
, cyberfraud losses doubled in 2009, with victims reporting $560 million in losses for the year.
The biggest scam was one using emails claiming to come from FBI Deputy Director John Pistole. Victims were asked to pay small fees in order to receive a larger amount of money in return, money that obviously never comes.
Of the 336,665 complaints received by the IC3, over 55,000 were FBI-themed scams. Total complaints were up 22 percent from 2008, and losses were up 111 percent.
Among other popular scams were fake antivirus software, non-delivery of merchandise or payments via online marketplaces and identity theft.
PCWorld
reports the strangest scam as being one where the victim received an email from a hitman claiming he had been hired to assassinate them. The assassin offered to cancel the job, if the victim sent them $800 within three days.