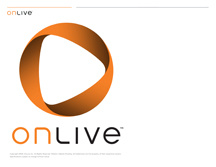 OnLive
, the cloud gaming service set for a June launch in the U.S., will notably allow for a la carte rentals, says
GI.biz
, with CEO Steve Perlman confirming that subscription packages will not be required.
Basic OnLive packages cost $15 a month for "full OnLive services," but the rental "
Portal
" will not require a package.
Says Perlman of the individual rentals:
"The OnLive Game Portal is for gamers looking for direct access to OnLive games without being required to subscribe to the features of the full OnLive Game Service. Through the OnLive Game Portal, gamers will be able to play select games directly on a rental basis as well as game demos for free; subject to available OnLive service capacity and whatever usage limits are associated with each given demo. Rentals will be priced on a per-game basis."
The a la carte rental "Portal" will launch a bit later than the the service, adds Perlman.