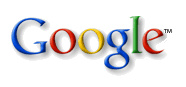 The Chinese government expects
Google.cn
to respect the country's rules with regard to censorship even if it plans to quit the country altogether. Shares of
Baidu
were up 4.8 percent on Monday, while shares of Google fell 3 percent as speculation mounts on Google's likelihood to leave the country.
The search giant announced in January that it would quit China if it had to maintain self-censorship of its search results. The ruling communist party forces search engines to filter out results for certain terms, or certain results that it deems inappropriate for Chinese citizens to see.
Google's threat to leave the country came after it, along with at least 20 other companies, was the target of a cyberattack aimed at stealing Google's Intellectual Property and at the e-mail accounts of Chinese activists.
"On entering the Chinese market in 2007, it clearly stated that it would respect Chinese law,"
Yao Jian
, a spokesman for the
Ministry of Commerce
, said.
"We hope that whether Google Inc continues operating in China or makes other choices, it will respect Chinese legal regulations."
"Even if it pulls out, it should handle things according to the rules and appropriately handle remaining issues,"
he added
. Google entered talks with the Chinese government over the situation, but reports suggest that the company is almost certain to close its Google.cn site and quit the country, which has 384 million Internet users.
A Google spokesperson said that the company was adamant about not accepting self-censorship, but experts doubt the ruling Communist Party is going to compromise on the issue. The question for the Chinese government is what message a Google
exit
would send to other foreign investors, but Chinese Foreign Ministry spokesman
Qin Gang
played down the significance of that outcome.
"I think this would just be the individual act of one company, and will not affect China's investment environment,"
Qin told a regular news briefing.
"It will not change the fact that most foreign companies, U.S. ones included, have a good business in China and generate large profits."