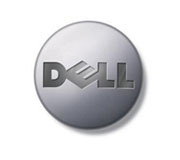 Large computer maker
Dell
has filed suit against five Asian tech companies this week, alleging that all five colluded as a cartel to overcharge for LCD panels.
The suit is against large manufacturers
Sharp, Hitachi, Toshiba, Seiko Epson
and
HannStar Display
and was filed in San Francisco.
The complaint notes that Dell is taking action
"on behalf of itself and its affiliates to recover for antitrust and other harms arising from billions of dollars of purchases at artificially inflated prices, over several years, of thin film transistor-liquid crystal display panels, or products containing TFT-LCD panels."
Dell goes as far as to say that the LCD price fixing has been in effect since 1996.
In the past, Sharp was accused and pleaded guilty to price fixing, agreeing to pay a $120 million fine.