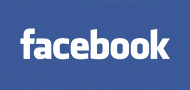 Okay, while the headline may be a bit sensationalist, according to the new
2010 Digital Hate Report
, terrorists and racists are increasingly turning to social networking sites such as
Facebook
and
Twitter
to lure children.
The report is released annually by the Simon Wiesenthal Center for Tolerance, and it "aims to assist law enforcement, public officials, educators, parents and the news media to better grasp the scope of hate."
2010DHR is based on 11,500 "problematic" sites, forums, Twitter posts and social networks and the report has found that "hate-filled" language is increasing in social networks, as well as offensive and "disturbing" video footage.
More disturbing, was the increase in "how-to" posts for suicide terrorists, including bomb making and laser technology. Terrorists are using social networks to brainwash young children into "hate-filled Islamic fundamentalist
zombies
," some as young as six years old.