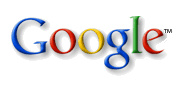 The
U.S. Patent and Trademark Office (USPTO)
has denied
Google's
application to trademark "
Nexus
One."
For Google, the rejection is not yet final, giving the search giant a chance to submit more evidence as well as new arguments.

"Registration of the applied-for mark is refused because of a likelihood of confusion with the mark in U.S. Registration No. 3554195," wrote the USPTO.

No. 3554195 is a trademark of the word "Nexus" that was registered years ago by Integra Telecom, an 11-state wireline phone provider.

For their part, Integra thanked the USPTO for protecting its trademark and says they hope to work out a deal with Google. Adds John Nee, Integra's vice president of corporate communications: "Google hasn't contacted us since the PTO issued its objection but we hope we can work together to achieve our respective business goals."