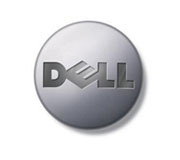 Dell
, releasing their first smartphone since the death of the
Axim
line in 2007, has dubbed their upcoming device the
Aero
.
The smartphone will be available in the U.S. via carrier AT&T.

Without giving a timeline, the carrier says the device will be available "soon."

The Aero will have hardware based on the Dell Mini3 phones sold in China and Brazil and will run Android 1.6 but will have a custom UI designed by Dell with input from AT&T.