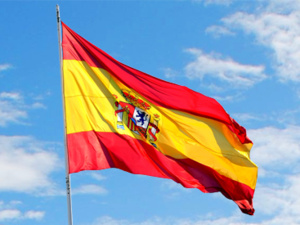 After years of planning and months of coding, we're happy to announce the launch of
Spanish AfterDawn
. Spanish version is the fifth localized version of AfterDawn - and second one for this year.
As with the other locales, the Spanish version differs from its big sisters
(namely, English and Finnish sites that have been up and running for more than a decade)
in a way that only selected site areas have been translated. Spanish version launches with:
Software section

Selection of appx. 500 software items with translated descriptions and another 2000 with download links (but no descriptions yet)

Discussion forums

Obviously still very, very empty. But help us out to get the Spanish forums up and running by posting there too.

Tech support

Same as with forums -- empty, waiting for you guys to get the ball rolling with this one.
We wont be launching Spanish news section or guide section for the time being, but if the site gathers enough interest, we're more than happy to start publishing Spanish language content as well.
How can you help?
As the site is still in
beta
, it is more than likely that you'll find bugs, missing templates, non-translated items, etc. In that case, please, please
get in touch with us
and tell what bugs you found and where
(and in case it is something that is not translated yet, tell us how to translate it too :-) )
Furthermore, if you'd like to help us translate more software descriptions or even some other site areas, like glossary terms,
let us know
. After all, the project is the result of volunteers who have helped us translate the site.
Kudos
I would like to thank the guys who helped us by translating the software descriptions, hundreds of navigational elements and much, much more:
locovicio
tranquash
v6gtr
Klinster
interpro
bville1
eurispide
mdrfkr
doblejota
DJ_Starla
pvtallula
Thank you guys!
P.S. We have six active translation projects running as of now -- if you happen to be a native speaker of Dutch (almost ready!), Portuguese, Danish, German, Italian or French and would like to help us out, contact us..