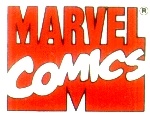 Marvel Entertainment
has launched the impressive
Marvel Comics App
for the
Apple iPad
, giving fans a chance to read over 500 graphic novels at launch including
Iron Man
, Captain America, Spider-Man, Hulk and Thor.
"We're excited to introduce an unparalleled digital comic experience to our fans with the Marvel Comics App for iPad,"
adds Dan Buckley, publisher & CEO, Marvel Publishing.
"The iPad is the first device that offers us a chance to present digital comics that are even close to replicating the experience of reading a print comic. This new world of digital comics distribution provides us great opportunities to reach new readers, allow consumers to sample our diverse stories and characters, and we believe it will drive these new fans into the App Store and local comic shops each week to find even more."
Continues Ira Rubenstein, the Executive Vice President, Marvel Global Digital Media Group:
"As Marvel's digital comics program has developed over the last few years, we've focused on delivering the best possible consumer experience across different services and devices. We're confident that the iPad is one of the best ways to read Marvel digital comics from anywhere, at any time. Since the iPad was announced, we have heard from our Marvel fans that this is the device they really wanted to see our comics on. This is just another step in the evolution of Marvel Digital Comics. We hope you love it as much as we do and we will continue to make the consumer experience even better."
The app costs $1.99 from the App Store.
Vid review from BoingBoing: