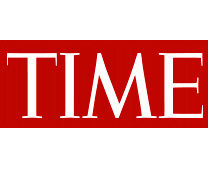 AllThingsD
is reporting today that
Time Magazine
is setting the price of their
iPad
app at $5 per week, the same price as the print edition costs at a newsstand.
While the digital version will include bonuses such as video, it is clear that delivery of the electronic version is cheaper than a print edition, yet the price does reflect the difference.
The
blog
asked Time why the pricing scheme and got this response:
"We are offering a compelling, robust and beautiful product. The production of this high quality, fact-checked reporting takes resources. We believe there is a real value to this product and as consumers experience it, they will agree. We are currently only offering single copy sales, just like at your local newsstand–and, the price is the same as the physical newsstand. We will soon be offering subscriptions–both digital subscriptions and print/digital bundled subscriptions. We anticipate these subscriptions will be discounted off the newsstand price."
At this point, however, the expensive price point doesn't seem to matter, as the app is top 25 in "top paid."