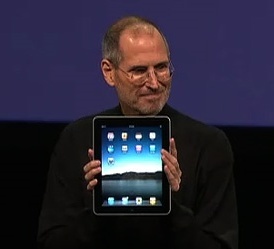 During the
Apple
press event today, CEO Steve Jobs says the company has sold 450,000
iPads
, a strong figure for only 4 full days of sales.
Users have downloaded 3.5 million iPad apps, and downloaded 600,000 iBooks from the iBookstore.

Jobs also noted that the device is sold out at best Buy, and that the company plans to ramp up supply over the coming months.

The launch of the iPad was one of the biggest in Apple's history, with 300,000 units sold on the first day at an average price of over $500 USD.