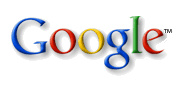 The American Society of Media Photographers, the Graphic Artists Guild, the Picture Archive Council of America, the North American Nature Photography Association, and the Professional Photographers of America have all joined together to sue
Google
over copyright infringement, claiming that the search giant has scanned millions of books and magazines that include copyrighted images, then displaying those images without consent.
The suit was filed in the same court where Google's long standing Book Search settlement is being considered. In that case, Google agreed to pay a $125 million settlement to compensate the rights holders.
Adds ASMP General Counsel Victor Perlman:
"We are seeking justice and fair compensation for visual artists whose work appears in the twelve million books and other publications Google has illegally scanned to date. In doing so, we are giving voice to thousands of disenfranchised creators of visual artworks whose rights we hope to enforce through this class action."
Google responded, via
eweek
:
"We are confident that Google Books is fully compliant with U.S. and international copyright law."