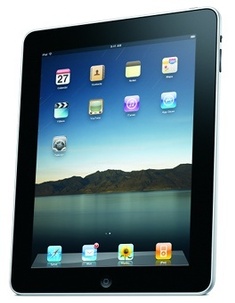 iSuppli
has done a full component teardown of the
Apple iPad
, and the cost of the hardware for the cheapest model comes out to about $260 USD. It is also important to note, however, that the teardown is only for the hardware, and does not include R&D or shipping.
The cheapest iPad, which includes 16GB of flash memory sells for $499.
The 32
GB
version, with a $599 price tag, has $289.10 worth of hardware. The top of the line 64GB version, which sells for $699, has $348.10 worth of hardware.
The most expensive components are, as expected, the touchscreen and the processor. The multitouch display adds $95 USD to costs and the
Samsung
processor is $26.80. Flash memory depends on the capacity: $29.50 for the 16GB memory, $59 for the 32GB, and $118 for the 64GB.
The aluminum back casing adds $10.50. There are more components of course, but they cost under $10 a piece.