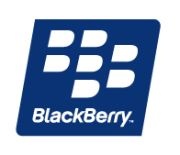 Crackberry
has got the rumor mill in full spin today by saying that
RIM
could possibly be developing a
BlackBerry
tablet, and is already ordering 8.9-inch displays.
Says the report: "The source (of the rumors) is from a research firm that specializes in component supply chain information - and the company sent out a brief report this week touting "RIMM to Launch Own Tablet in Late 2010" which got the industry insiders buzzing. Three sources have confirmed that RIM has placed an order with supplier Hon Hai for 8.9" displays for use in a tablet."

If true, the move would be a stark contrast from RIM's old position on tablets. Just a few months ago CEO Mike Lazaridis said this about tablets: "I don't see the benefits of a tablet over a notebook... A lot of technology falls in the middle."

The report says the more likely use of the 8.9-inch displays will be for in-car touchscreen systems, especially given the company's recent acquisition of QNX Software, the "leading provider of superior realtime operating system (RTOS) software, development tools, and services for embedded design."