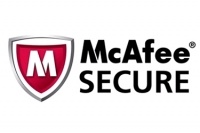 Melissa Ferrington and Cheryl Schmidt of California have sued the Internet security company
McAfee
this week, claiming that subscribers were "duped" into purchasing third-party services. They also claim credit card information was passed on to other firms without consent.
The suit has the possibility to go class-action, and the women are asking for monetary damages.
Going into more detail, the women describe that after purchasing McAfee software, a pop-up emerges with a giant "Try It Now" button.
"The pop-up, mimicking the look of the other pages on the McAfee site, thanks the customer for purchasing McAfee software, and prompts McAfee's customers to click a red button to 'Try it Now'...The pop-up contains no obvious visual cues or conspicuous text indicating that it is an advertisement for another product, or that clicking on 'Try it Now' will lead not to the delivery of the McAfee product but rather to the purchase of a completely different product. Instead, all the visual cues suggest that 'Try It Now' is a necessary step in downloading the McAfee software,"
reads the suit.
If you "Try It Now," you agree to pay $5 to some company called Arpu, which specializes in "one-click" purchases through ads.
ComputerWorld
uncovered McAfee's partnership with Apru on their site:
"Whenever a McAfee customer completes a purchase on McAfee.com, an ad will appear for a related product or service. Interested customers can choose to subscribe to the product or service using the billing method just entered in their recent McAfee.com purchase.This convenience to the customer streamlines the purchase flow and increases the overall conversion rate."
Both Ferrington and Schmidt said they were charged for PerfectDisk Live online disk defragmentation service.
"A single click on the deceptive pop-up causes the purchase of an unwanted product from Arpu, a sale made without the knowledge or authorization of customers, using credit/debit card billing information that they have entrusted solely to McAfee,"
reads the suit.
McAfee would not comment other to say "No Comment."