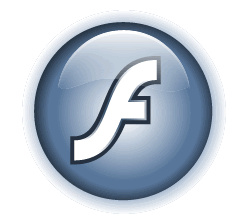 According to an
ITWorld
report,
Adobe
is on the verge of suing
Apple
, as the two companies continue to battle over Apple's strong rejection of
Flash
support on their devices.
The report cites "sources close to Adobe" when saying a lawsuit is in the works in the coming weeks.
Over the course of a few months, the niceties between the two companies has broken down, with Apple practically saying Flash is not good enough to be on the
iPad
and one Adobe developer going as far as to
tell Apple to screw itself
.
Officially, Adobe is keeping mum on the subject and says it is still creating a Packager for iPhone OS tech, although it has almost been completely banned by Apple thanks to new SDK language which bans cross-platform compilers as the one launched with Adobe Creative Suite 5. Not just targeting Adobe, the new SDK language also blocks
Microsoft Silverlight.
Over 70 percent of current videos online use Flash and
over 96 percent of all computers
currently have the Flash plug-in installed in their browser of choice.