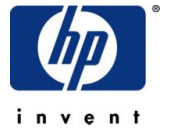 After a formal request from German authorities, the Moscow offices of
HP
were raided yesterday and the company has since been accused of bribing the prosecutor general of the Russian Federation over $10 million USD to secure a communications product contract worth $40 million.
In response, HP
said
: The
"conduct that occurred almost seven years ago, largely by employees no longer with HP. We are cooperating fully with the German and Russian authorities."
HP will also be conducting an internal investigation into the allegations.
The
Wall Street Journal
takes it a step further saying that HP has created shell companies in the US, UK, Switzerland, New Zealand, the British Virgin Islands, Latvia, Austria, Lithuania that funnel payments.
The investigation includes claims of breach of trust, tax evasion, bribery and money laundering.
HP itself cannot be charged under German law, but the executives can, and HP's illegal profits can be taken.