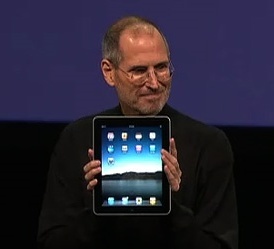 On Thursday we reported
that the Israeli newspaper
Haaretz
had reported that the
Apple iPad
has been blocked from entering Israel, with customs officials confiscating all devices upon entry.
Today, the Israeli Ministry of Communications has elaborated on their reasoning behind the ban.
Says spokesperson Yechiel Shavi:
"This device's wireless strengths violate Israeli law and will overpower other wireless devices in Israel."
Shavi added that if Apple releases a new version that complies with EU Wi-Fi standards, the ban will be overturned. Apple, in rebuttal says:
"The iPad complies with international industry standards for Wi-Fi specifications."
The ban makes little sense to anyone outside of Israel. Apple uses a standard Wi-Fi chip that is industry-wide. From a technical standpoint, the ban doesn't make sense, says Richard Doherty, an analyst with the technology consulting firm Envisioneering Group,
via the WSJ
.
We will certainly keep you updated on any development, as this story keeps getting stranger and stranger.