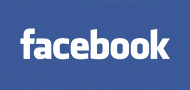 A
Facebook
fan page for Osama Bin Laden has been shut down today, after 1000 "fans" signed up to watch posts linking to speeches and recordings of the Islamic extremist.
The page went up in late March, and refers to bin Laden as the "Prince of Mujahideen."
Although it is unclear who started the page, Facebook says they doubt there is any direct link, and the page was likely put up by supporters in the Middle East.
Adds the social networking site:
"People often attempt to register fake accounts under the name of famous or infamous people. There is no evidence to suggest that the account in question or the other dozens of people who have tried to present themselves as Osama bin Laden have any relation to the terrorist. As is our standard practice, we have disabled the account."
Spokesman Andrew Noyes says the company has access to the IP addresses and email addresses used by a profile or a group.

"These pages do pop up,"
Noyes adds,
via ABC
.
"Sometimes they are able to slip through the cracks, but we do end up taking them down."