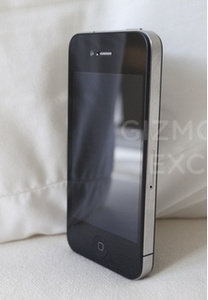 Gizmodo
has broken what promises to be the most popular story of the next few weeks today, revealing what they believe to be a
prototype
of
Apple's
upcoming "iPhone
HD
," the fourth generation model of the extremely popular smartphone.
The report says the phone was found on the floor in a bar in Redwood City, with a case that camouflaged it to look like a current generation iPhone 3GS.
The hardware, as well as the form factor is very different than the last three models of the phone, and I will post a few of the pictures of the hardware after the article.
New to the "iPhone HD," are a front-facing camera for video conferencing, a better standard camera (including larger lens and flash), a Micro-SIM slot (just like the iPad), 960x640
resolution
, a second mic, metallic exterior (not plastic) and split side buttons for volume.
The form factor is very different as well. The back is flat and not rounded, slightly smaller screen, a more "square" design all around with less wasted space, a larger battery, and smaller internal components.
Now, there is of course the possibility of the phone being fake, but as Giz points out, the phone is built completely with
Apple
components, and
Daring Fireball's
John Gruber, who has connections high up in Apple has reported that phone has been reported lost internally by the company.
The phone will not get past the "Connect to
iTunes
" screen because Apple remotely killed the phone, but word is the device was running OS 4.0. When connected, iTunes and the Mac OS X System Profiler report the device as an "iPhone." Finally, why else would the phone have a Micro-SIM slot? Apple is the only company to use it, and no other company has announced plans to use it.
Pics: *You can watch video
here
*