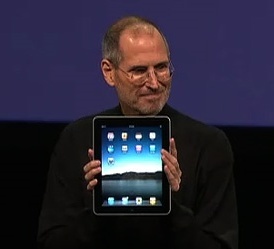 According to the official company site, the
iPad 3G
model will begin shipping "by" May 7th, a slight delay from the formerly promised "end of April" launch.
All three versions, 16GB, 32GB and 64GB will be available.
The Wi-Fi-only "cheap" versions of the tablet remain on sale, with a minimum price of $499.
Apple
says over 600,000 units have already been sold.
Thanks to such strong demand,
Apple had to delay the international launch of the iPad,
pushing the launch to late May.
The new Wi-Fi + 3G models retail for $629 at minimum and $829 for the higher capacity model.