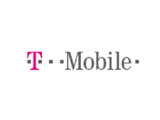 The specs for the upcoming
myTouch 3G Slide
have been
revealed this week
by an employee who was given the phone to test, and it seems that
G1
users finally have their successor.
The phone includes a 600 MHz ARM processor, Android 2.1 with
HTC
Sense and multi-touch support, 512MB of
RAM
, 512MB internal storage, a 5MP autofocus camera with LED flash, and a free 8GB
MicroSD
card.
The only feature missing from the 2.1 included with the new Slide is "live wallpapers," interactive backgrounds that can be found on high-end devices such as the
Nexus
One and HTC Incredible.
The smartphone will also come with
Swype
as the default keyboard, giving users the chance to use the record-breaking text input system that has been in closed beta for some time now.
Additionally, the game "Abduction" will come pre-installed, as well as a music
streaming
service that is similar to Pandora.
There is no word on price but the device is expected to hit stores in May.