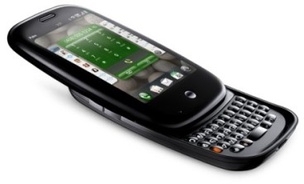 According to a blurb in
Barron's
,
Radio Shack
will begin to
phase
out its available
Palm Pre
and
Pixi
supply for two new smartphones.
Sprint
, the carrier of the phones, has confirmed the new move:

"This is in line with Radio Shack's normal product planning process - there is a designated amount of space in stores for handsets and they work to keep the line up of devices as current as possible,"
says Sprint spokesman Scott Sloat.
It is unclear what two phones will replace the
Palm
devices, but Sloat says one will be "a BlackBerry device" and the other will be a "message-centric device."
Palm, the struggling smartphone maker
that has put itself up for sale in a last-ditch effort to avoid possible imminent bankruptcy
, has seen its share price collapse over the past few months, and
just this week reported that Michael Abbott
, their software and services chief has resigned, another blow to the company's future.