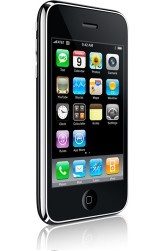 Out of all of the interesting news that came out of
Apple's
earnings report yesterday, one of the most interesting pieces was the incredible growth seen in
iPhone
sales in China.
Overall,
Apple
sold 8.752 million iPhones in the Q2 2010, beating even the most ambitious analyst projection by 20 percent.
In the earnings conference call (transcripted by
CNNMoney
, Apple COO TIm Cook talked with Barclay's Ben Reitzes. The conversation went like this:
Reitzes:
Did China meet your expectations?
Cook:
China has been interesting. If you look at greater China which we define as mainland China, Hong Kong and Taiwan, the iPhone units were up year-over-year over 9 times. We added another 800 points of distribution in China. The revenue, we have never released this number before but I will do this in this particular case, through the first half of the fiscal year that we just completed for the six month period our revenue from greater China was almost $1.3 billion and this is up over 200% year-over-year. So we are well pleased with how the company is positioned to take advantage of the growth in greater China.
The revenue number refers to all Apple sales (including Macs) but most estimates are that iPhone sales were over 50 percent of that number. Conservatively, if the number was $650 million, divided by the average selling price for an iPhone ($622) you get about 1,055,000 units sold, a solid number given that most previous reports had claimed Apple's launch in the nation was an absolute bust.