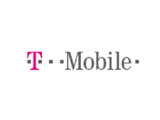 T-Mobile's
VOD+
movie service has now signed its latest partner,
Warner Bros.
, which will make a plethora of films available to users with
Android
handsets.
Users can rent and download the movie and then watch it on the PC or on their mobile phones.
Saffron Digital
, the video delivery platform behind VOD+ has deals with
Nokia, Vodafone, LG, Sony Pictures, Paramount
and
Fox.
The first seven movies available for rental through the VOD+ service are Driving Aphrodite, Superman 2, Matrix Revolutions, Lethal Weapon, Interview With a Vampire, The Hangover, and
Harry Potter and the Half-Blood Prince
.
More films are expected over the course of the year.
"We anticipate the Desire being one of our most popular handsets of 2010, and the VOD+ service makes it even greater value for our customers – giving them even more functionality on top of an already impressive features list,"
says Nicola Shenton, Head of Handset and Device Marketing at T-Mobile,
via DT
.
"As the service is unique to T-Mobile, it will also be a key differentiator for us as we compete with other networks."