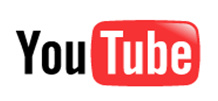 YouTube
has opened their video rental store today, offering up movies and TV episodes for .99 to $3.99.
The rentals last for 48 hours and to buy them all you need is a
Google Checkout
account.
There aren't any big names movies so far, with most of the current catalog being independent, Bollywood, Manga and documentaries.
In February, YouTube expanded the store from just Sundance films, but the catalog is still small.
You can check the Store here:
http://www.youtube.com/store