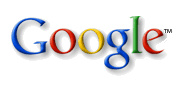 Google
has denied today that it will be bringing its free
Navigation
GPS
system to the
iPhone
, squashing rumors that had started earlier in the week.
The rumors had started when a Google executive was quoted as saying the search giant was planning to bring the GPS to unspecified mobile platforms in the future.

"We did not say we would bring it to iPhone, we said to date we've had it on Android and that in the future it may come to other platforms but did not confirm this will be coming to iPhone at all,"
says Google, via
PCWorld
.
Maps Navigation, which is completely free and available for Android 1.6-2.1 users, offers 3D maps, turn-by-turn voice navigation, rerouting, real-time traffic, weather and more.
The software also pre-caches the entire route, so if you lose your data connection for a few minutes you can still see your progress towards the destination.