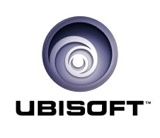 A group of hackers with the group name "SkidRow" have announced today that they have found a way to completely circumvent
Ubisoft's
"always on"
DRM
, DRM that forces gamers to remain connected to the Internet at all times or lose the ability to play their legitimately purchased game.
The controversial DRM was implemented first in
Assassin's Creed II
and
Silent Hunter 5
but Ubisoft said recently they would keep the DRM on for all upcoming games.
The new hack (a modified .exe) by SkidRow disables the DRM entirely and allows for users to play their game without worrying about losing their progress if their Internet cuts out for a second.
As an extra poke at Ubisoft, the .NFO file attached to the hack
says
:
"Thank you Ubisoft, this was quite a challenge for us, but nothing stops the leading force from doing what we do. Next time focus on the game and not on the DRM. It was probably horrible for all legit users. We just make their lives easier."
Maybe Ubisoft will get the hint.