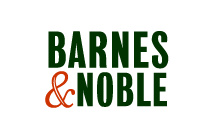 According to a new
DigiTimes
report, the
Barnes & Noble Nook
e-reader outsold the
Amazon Kindle
, although both were outsold by the
Apple iPad
.
Mingchi Kuo, analyst at Digitimes, says manufacturers shipped more Nooks than Kindles, with the Nook accounting for 53 percent of all e-readers shipped to the U.S. for the month of March 2010.
That being said, shipped units does not always lead to sold units (
speak to Palm about that
), but it still appears that Nook devices are selling well and demand remains high.
Overall, global e-reader shipments for the Q1 2010 were 1.43 million units.
Although the iPad is not considered solely an e-reader, the device outsold both the Kindle and the Nook, with 750,000 units already sold in the U.S.