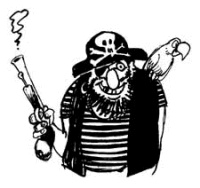 RLSLOG
, the most popular
torrent
release news site, has been taken down this week after its hosting company received a takedown request from
Universal Music Group
.
The site says it is moving to a new host, as it does not, and will not ever host copyrighted material.
Regulars of the site were greeted with this message:
"RLSLOG.net was suspended by its German hosting company after removal request from law firm representing Universal Music, although we never hosted any files or copyrighted data on our server. Our site is strictly informative."
TF
interviewed the founder of the site that said the site was not given any prior notice before being taken down, and apologized for the downtime.
Last year
Google
took action to filter some of RLSLOG'S pages from its search engine results, after complaints were filed by copyright holders.