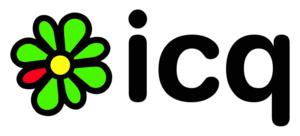 AOL
has sold one of the pioneers of instant messaging,
ICQ,
to
Digital Sky Technologies Limited (DST)
for $187.5 million USD.
Despite losing popularity in the United States to other services such as
MSN Messenger
and
AIM
, ICQ remains the most popular IM service in Russia and other smaller international markets.
"
The acquisition of ICQ is a strategic enhancement of our business in Russia and Eastern Europe. ICQ's long-standing brand name and its sizeable loyal customer base together represent a very attractive opportunity to further strengthen our position in the region,"
says Yuri Milner, Chief Executive Officer of DST.
ICQ was created in 1996 by
Mirabilis
of Israel, and AOL purchased the parent company in 1998.
Besides Russia, ICQ is a leader in Israel and the Czech Republic, where users spend over 5 hours a day on the service.
Adds
Tim Armstrong, Chairman and Chief Executive Officer of AOL:
"As AOL continues its turnaround effort, we're fortunate to find a great home for ICQ with DST. DST is a leading innovator in the Internet investment space and has a significant presence in the markets where ICQ is strong. Founded and run in Israel, ICQ has been a revolutionary company on the Internet. We wish them great success as a part of DST and will be rooting for them going forward."