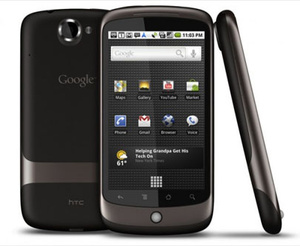 The
Google Nexus One
is set to go on sale
in the UK via Vodafone starting on April 30th
with the "superphone" being available for as cheap as free depending on the contract.
After just a couple of days on pre-order, the phone is already sold out, meaning either demand was very high or supply was low, with many assuming the latter.
For anyone ordering the device, Vodafone is sending off this message:
"Thank you for placing your order, reference number [redacted]. Unfortunately we have suffered a surprisingly high demand for the Nexus One From Google, which means that it is unexpectedly out of stock. Please accept our sincere apologies for any inconvenience caused. We hope to have further stock available within 7-10 working days and will contact you again once your order has been dispatched."
The U.S. launch was considered rather sluggish, but Google says the phone has
already helped their bottom line
.
The
Nexus One
has a 3.7″ AMOLED 480x800
WVGA
display, a 1GHz Qualcomm Snapdragon processor, 5MP camera with autofocus and flash, 512MB
RAM
and ROM, a
microSD
slot and noise suppression.