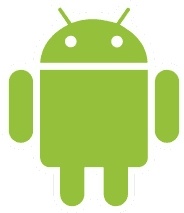 Google's
Andy Rubin has revealed this week that the upcoming
Android
firmware
, version 2.2 (froyo) will have built-in full
Flash
support.
Rubin managed to take a subtle shot at
Apple
during the interview with the
NYTimes
, in regards to the "openness" of the Android operating system.
When asked if consumers acutally cared whether a smartphone OS is open, he compared closed platforms, like that of the iPhone OS to totalitarian governments.
"When they can't have something, people do care. Look at the way politics work. I just don't want to live in North Korea,
" Rubin says.
He adds:
"Sometimes being open means not being militant about the things consumer are actually enjoying."
It is unclear when 2.2 will begin hitting smartphones, but it is expected, at least on the
Nexus
One and other top-end phones within the next couple of months.