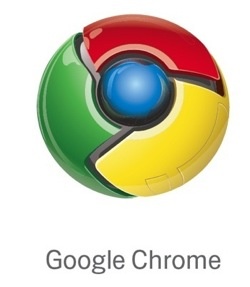 According to the latest figures from
NetApplications
,
Google's Chrome
browser continues to take market share at a rapid
pace
, and should be on pace to surpass the 10 percent
milestone
by the end of the year.
The browser has been out for 19 months, and has no marketing campaign, yet continues to steal share from leaders
Internet Explorer
and
Mozilla's Firefox
.
Additionally,
Safari
continues to take share as well, albeit at a slower pace.
Chrome jumped to 6.73 percent share, from 6.1 percent last month, while Internet Explorer fell to 59.95 and Firefox remained about flat at 24.59 percent. Safari jumped marginally to 4.72 percent.
IE continues to fall since its peak in 2003, when the browser was used by 93 percent of those connected to the Internet. Google and NetApplications have said they expect Chrome to have anywhere between 8.5-10 percent share by the end of 2010.