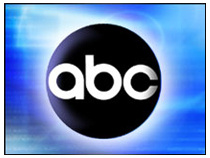 ABC's
extremely popular
streaming
app for the
iPad
is set to get updated very soon, bringing 3G support. Currently the app only supports streaming movies and TV shows when connected to
Wi-Fi
.
The app was submitted to the App Store, pending approval in the past 10 days, and it should get approval soon.
The ABC app was at times the top free app available, and is currently number 6 in the iPad App Store.
While the Wi-Fi-only version was not a problem during the first weeks when the only iPad version available was Wi-Fi-only,
Apple
has since released a 3G-supporting version and most users take their device on the go. Wi-Fi is not always available when walking the streets.
AppAdvice
says that "ABC didn't include a lower-quality, backup streaming capability in the first version of its app," because of its love for HD-quality streaming, as seen for example on ABC.com.