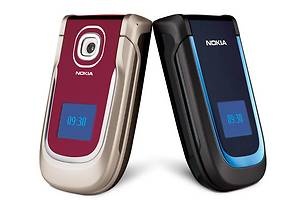 Nothing new under the sun one might say.
Nokia
dominates its homeland with a huge margin to its nearest competitor. However, the most popular handset in Finland was not the
Nokia N95
or
Nokia 6300
-- both of which did fairly well though -- but a
Nokia 2760
(pictured) clamshell dumbphone.
Aalto University
(School of Science and Technology) in Finland
did a study
(
pdf
) on handset population in Finland. The data was collected from the reporting systems of the largest mobile operators in Finland. Therefore the results indicate not how many units are sold but the percentage of handsets in use.
According to the study, nearly 90 percent of all mobile phones in use are Nokia,
Samsung
comes second with a mere 5 percent share. Nearly half of the handsets sport S40, which is used in Nokia's feature phones. For the first time ever Symbian surpassed the old Nokia OS in 2009 with a 22 percent share.
The top 15 handsets had a total of five 3G phones, two Eseries and two Nseries phones, and four handsets that do not support packet data at all. The top 15 handsets accounted for nearly 40 percent of all handsets in use. Now, here's the full chart.
The exclusive distributor of
Apple iPhone
in Finland, Sonera, did not disclose the number of iPhones in their network.