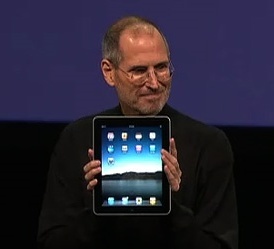 Apple
has announced that starting on May 28th, the popular
iPad
tablet will be headed to Australia, Canada, France, Germany, Italy, Japan, Spain, Switzerland and the UK.
In the UK, the device will cost £429 for the basic model (Wi-Fi, 16GB) and £699 for the 3G/Wi-Fi/64GB model.
The iPad saw 450,000 sales on its launch day, and
recently announced 1 million unit sales.
Additionally, 15 million apps have already been downloaded from the iPad App Store, as well as almost 2 million e-books from the
iBookStore
.
International would-be buyers can pre-order starting next week.
The prices, at least in the UK, are much more expensive then comparable U.S. pricing, but Apple says it is due to VAT, and higher transport costs.
You can read the full pricing list here:
Apple reveals UK iPad prices
The company will release the iPad in 9 more nations in July as well: Austria, Belgium, Hong Kong, Ireland, Luxembourg, Mexico, Netherlands, New Zealand and Singapore.