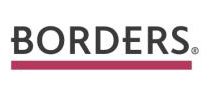 Borders
, the large book retailer
has launched
its $150
Kobo
e-reader, and started taking pre-orders today.
The device will ship on June 17th, and will tie into Border's upcoming e-book store.
The Kobo is a bare-bones e-reader, and does not include Wi-Fi or 3G connectivity. The device has a 6-inch e-ink display, just like the
Amazon Kindle
and
B&N Nook
, but the screen has only 8 levels of gray, not 16 like its rivals.
However, the Kobo does have Bluetooth connectivity and 1GB of internal memory, with an
SD
slot as well.
Because the device is bare-bones, the price is its main selling point, and may be its only selling point as it is about $100 cheaper than the Kindle and Nook.
The
Apple iPad
, which includes e-reading capabilities and connection to the
iBookStore
recently just sold its millionth unit.