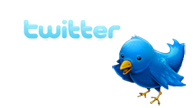 Twitter
users, especially those that had gained a large following over the years, were shocked earlier today when their number of followers was reset to 0.
While the numbers were back to normal soon, the reset had to be done to kill off a bug that was being exploited to force celebrities to "follow" anybody who was using the bug.
"We identified and resolved a bug that permitted a user to "force" other users to follow them. We're now working to rollback all abuse of the bug that took place,"
said the company in a
blog post
.
Fortunately, adds the company, the glitch did not make private tweets public.
The extremely easy glitch involved tweeting the term "accept (whoever)" and then refreshing. Suddenly, Ashton Kutcher or whoever else you wanted was your fan.