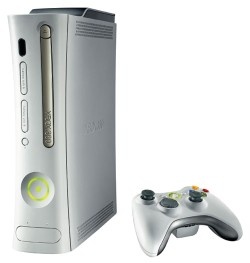 Thanks to a picture posted on
Flickr
(originally in Korean
here
), it appears that
3D
gaming is headed to the
Xbox 360
sometime in the near future, with
Microsoft
and
LG
entering into a "strategic" partnership.
The companies have signed a
Memorandum of Understanding for Marketing (MOU)
and will jointly market the upcoming product.
Buyers of the LED 3D
HDTV
models 55LX9500 and 47LX9500 will get a couple of Xbox 360 3D games, although it is unclear what those games may be.
Says Microsoft America of the new partnership:
"3D games are available today on Xbox 360 and will continue to evolve. Today, you can buy a 3DTV and wear glasses to play games like Avatar and "Batman: Arkham Asylum." The promotional partnership with LG announced in South Korea today is specific to the South Korean market, but is further evidence that as 3D adoption grows, Xbox 360 will support 3D games and entertainment."