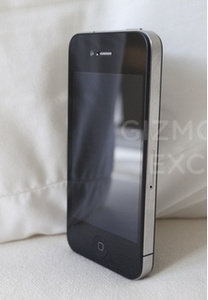 According to
ComputerWorld
, an advertising firm called
Landor Associates
is currently working on an ad campaign for the upcoming iPhone
HD
, except not for
AT&T
, but instead for
Verizon
.
For the last three years, the iPhone in the United States has been exclusively on
AT&T
and it was reported this week that
Apple
had signed a 5-year pact originally in 2007 that would keep the two companies exclusive until 2012.
Landor has done all of Verizon's branding since 2007, and the new rumor is that the latest big ad campaign will be to promote the iPhone HD, set for a June launch.
The campaign will likely go side-by-side with a TV campaign from Apple's current iPhone agency
TBWA
.
The
rumored phone
will add a front-facing camera for video conferencing, a better standard camera (including larger lens and flash), a Micro-SIM slot (just like the iPad), 960x640
resolution
, a second mic, metallic exterior (not plastic) and split side buttons for volume as well as a completely new form factor.