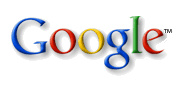 Google
has announced that it will be shutting down the
Nexus One
web store, just months after it launched to little fanfare.
The online store offered the smartphone for sale, while showing off all its specs and giving a virtual tour of the device. The company concedes that consumers want to be able to see and touch smartphones before they buy, however, so the web store has remained a "niche channel for early adopters."
The search giant also says consumers also want a wide range of service plans to chose from, which were not offered via the store.
As of this week
, Google will begin making the smartphone available in "more countries," and available in retail stores.
Once the model is spread worldwide,
"we'll stop selling handsets via the web store, and will instead use it as an online store window to showcase a variety of Android phones available globally."