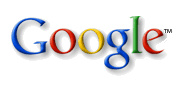 Google
has
announced
that it will purchase
Global IP Solutions
, a company with technology delivering voice and video over IP.
The move has prompted rumors that the company is trying to add video conferencing to the
Android
operating system.
GIPS is known for their "high-quality, real-time audio and video
streaming
via IP," and has been licensing the technology over the years to companies as big as
Samsung
, Yahoo, AOL and Nortel for their video/video chat services.
The Android video chat rumors began last month when GIPS rolled out its first product that was intended to help developers add video chat to Android phones and tablets.
The search giant will pay $68.2 million for the company, which is a large 27.5 percent premium over the company's closing share price. In January the company said it had a possible buyer and shares have surged 60 percent since.