Fans of the
Sony PSP
handheld have likely been disappointed by the lack of new innovation with the system over the past few years, including the flop that is the
PSPGo
.
If
VG247
is correct, however, the still unofficial
PSP2
sequel should have some pretty exciting specs, and will hopefully boost Sony's
lagging handheld sales
.
The site, citing British sources, says the console will not be revealed at the upcoming
E3
event, but it will be launched this year, with a 2011 release date.
The handheld has a touch-screen, but will keep physical buttons as well. It has two cameras, one forward-facing for video conferencing and the other, as standard, on the back.
Sources add the console could be Wi-Fi and 3G supportive, which would be a first for the handheld series.
UMD
will likely be removed totally, just like on the PSPGo.
Perhaps more importantly, the processor is "f***ing powerful" and will use a four-core Cell CPU.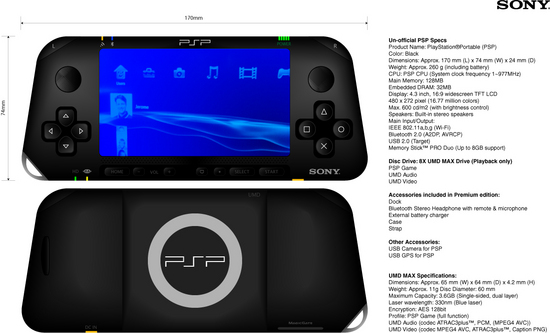 View full-sized here