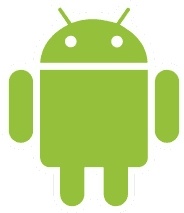 This week,
Google
subtly noted that
Android 2.3 "Gingerbread"
is set for a Q4 2010 release.
The date was shown off inside the FAQ for the new
WebM
video format. Google's latest update, 2.2 "Froyo" is expected to be launched today at the I/O conference, which is now in its second day.
WebM is Google's new open source video
codec
, built on the VP8 codec that was originally developed by
On2
. Last year, Google purchased On2 for $124 million USD. For audio, the codec uses open source
Ogg
Vorbis
.
The open source codec is Google's answer to the current HTML5 video format war. HTML5 allows for native video embedding in web pages, removing the need for plug-ins like Adobe's
Flash
or Microsoft's
Silverlight
. The standard does not specify which format will be used, and that has led to
Apple
and
Microsoft
pushing the expensive
H.264
format, while Google,
Opera
, and
Mozilla
among others are pushing for free, open source formats.
Widespread smartphone HTML5 support is not expected for some time, adds
MobileBurn
, but Android users will likely see the start of strong support with "Gingerbread."