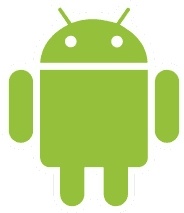 According to the latest figures from
Gartner
,
Symbian (by Nokia)
remains the most popular smartphone operating system worldwide, although it is growing at a much slower
pace
than its rivals.
Nokia stood on top the leader board for the latest quarter with 24.1 million units sold.
RIM
, which creates the
BlackBerry
devices was in second at 10.6 million units sold.
Apple
, which only has one smartphone, the
iPhone
, remained in third with 8.3 million units sold.
Android
, the open-source OS created by Google, managed to surpass
Microsoft's Windows Mobile
to take fourth, with 5.2 million units sold.
From the group, Android, (by a long shot), saw the strongest growth, 707 percent year-on-year. Apple continued to see strong growth as well, with 112 percent YoY.
Gartner predicts that Android will surpass Apple in the next few quarters, as many more manufacturers are creating Android devices now, or have at least promised devices for the future. Android phones
are already outselling the iPhone in the United States
.
Google CEO Eric Schmidt
says 65,000 smartphones running the Android operating system are shipped everyday now
, showing continued strong growth for the OS which launched in late 2008.
The news also displays in glaring fashion the fall of Windows Mobile, which used to control a significant portion of the market but has now fallen of the face of the Earth.
Microsoft
still charges handset makers a license fee for the operating system.