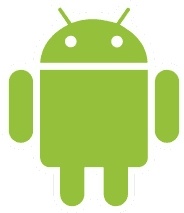 On day two of the
Google I/O
conference, the search giant has launched
Android 2.2 Froyo
, the seventh update to the operating system since its launch in September 2008.
While not listed in the official 2.2 post, there are many new features that most users have been expecting and wanting. The main two are the addition of
Flash
(built-in) and the addition of Wi-Fi
tethering
. Additionally, desktop to handset music
streaming
and a "one-handed camera UI" are part of the update.
Google says there are six highlights of
the new firmware update
, (although I believe they left out the most important in their post which I posted above):
Performance and Speed
: The company says the new "Dalvik JIT compiler" will give 2.2 users a 200-500 percent performance boost in "CPU-bound code vs. Android 2.1."
Enterprising capabilities
: Google says they have added
Microsoft Exchange
capabilities such as account auto-discovery and calender sync. There is also easier device management apps that can control security like remote wipe, lockscreen timeout and minimum password.
Improved Browser
: The browser has been improved, using the V8 JavaScript engine. The company says JS performance is 300 percent better than on 2.1.
"Rich set of new APIs and services":
Rooted devices have had the ability to do so for many months, but 2.2 adds the ability to backup and restore data via data backup APIs. If you ever have to buy a new device or wipe your current one, you can restore all data and settings with one easy click.
The company also says now "apps can utilize Android Cloud to Device Messaging to enable mobile alert, send to phone, and two-way push sync functionality."
Apps2SD
: Apps2SD is now default, allowing for installation of apps on the
SD
card, a feature on rooted devices that legit users have wanted for years.
Android Market
: The Android Market now "provides Android Application Error Reports, a new bug reporting feature, giving developers access to crash and freeze reports from users. Developers will be able to access these reports via their account on the Android Market publisher website."