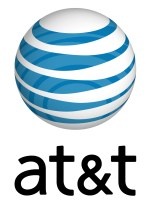 AT&T
has settled a class action lawsuit today that will mean that the carrier must unlock all phones locked to their network as long as customers meet a certain set of criteria.
Users of pre-paid phones must "provide proof of purchase of their locked handset," while any contracted user must have "completed a minimum of 90 days of active service," with the account remaining in good standing.
There is
one caveat, however
:
"Handsets for which AT&T has an exclusive sales arrangement with a manufacturer of less than 10 months will have to wait until the 10-month period expires before they can receive an unlocking code."
That means that any phone for which AT&T has an exclusivity pact of over 10 months (namely the
Apple iPhone
and
BlackBerry Bold 9000
), then it does not have to issue an unlock code.
The final approval hearing for the settlement is on July 2nd. You can find more information at
www.attlockinglawsuits.com
.